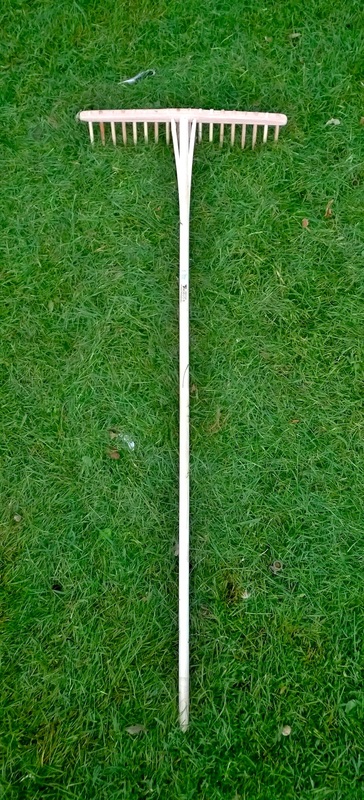 Wooden Alpine Hayrake
SKU:
A traditional wooden hayrake
from Italy. 6ft long lightweight, Poplar handle. Ash wood head and teeth. The rake head is 26" wide with, 4 inch teeth spaced 1.5 inches apart. 1#14oz. Rake head is angled to comb the dried hay out of the stubble. Unfinished bare wood.
$75
. Shipping:
$25